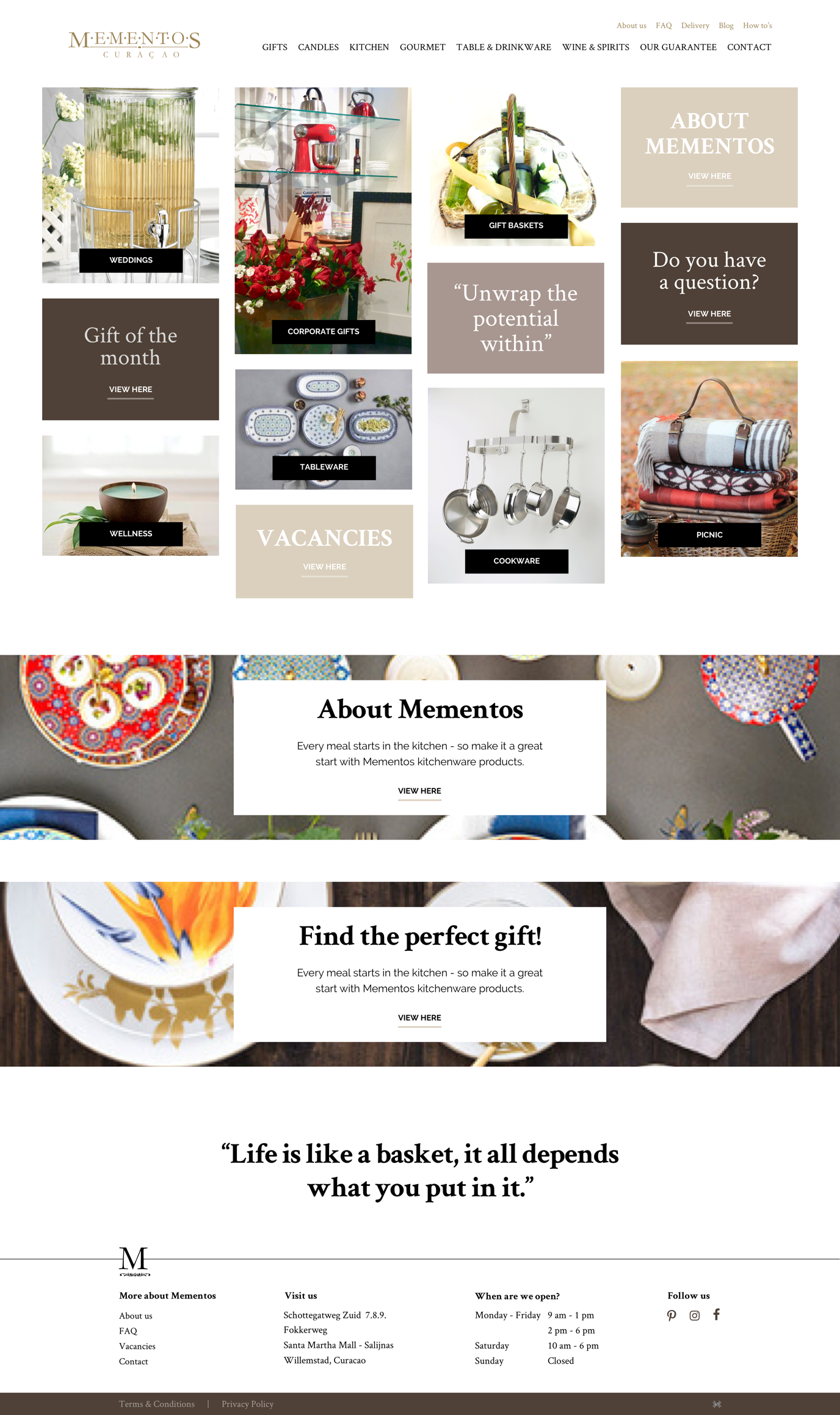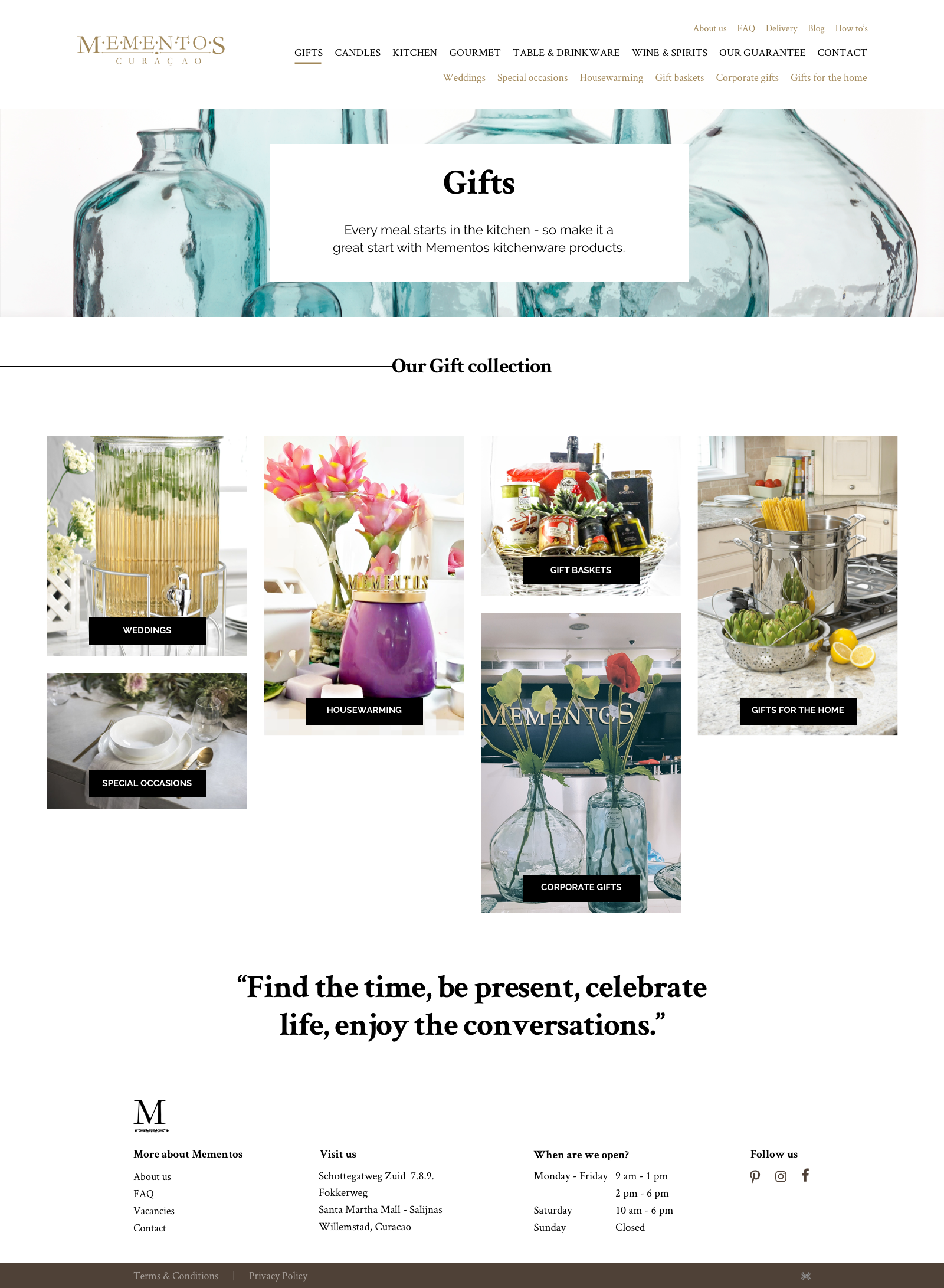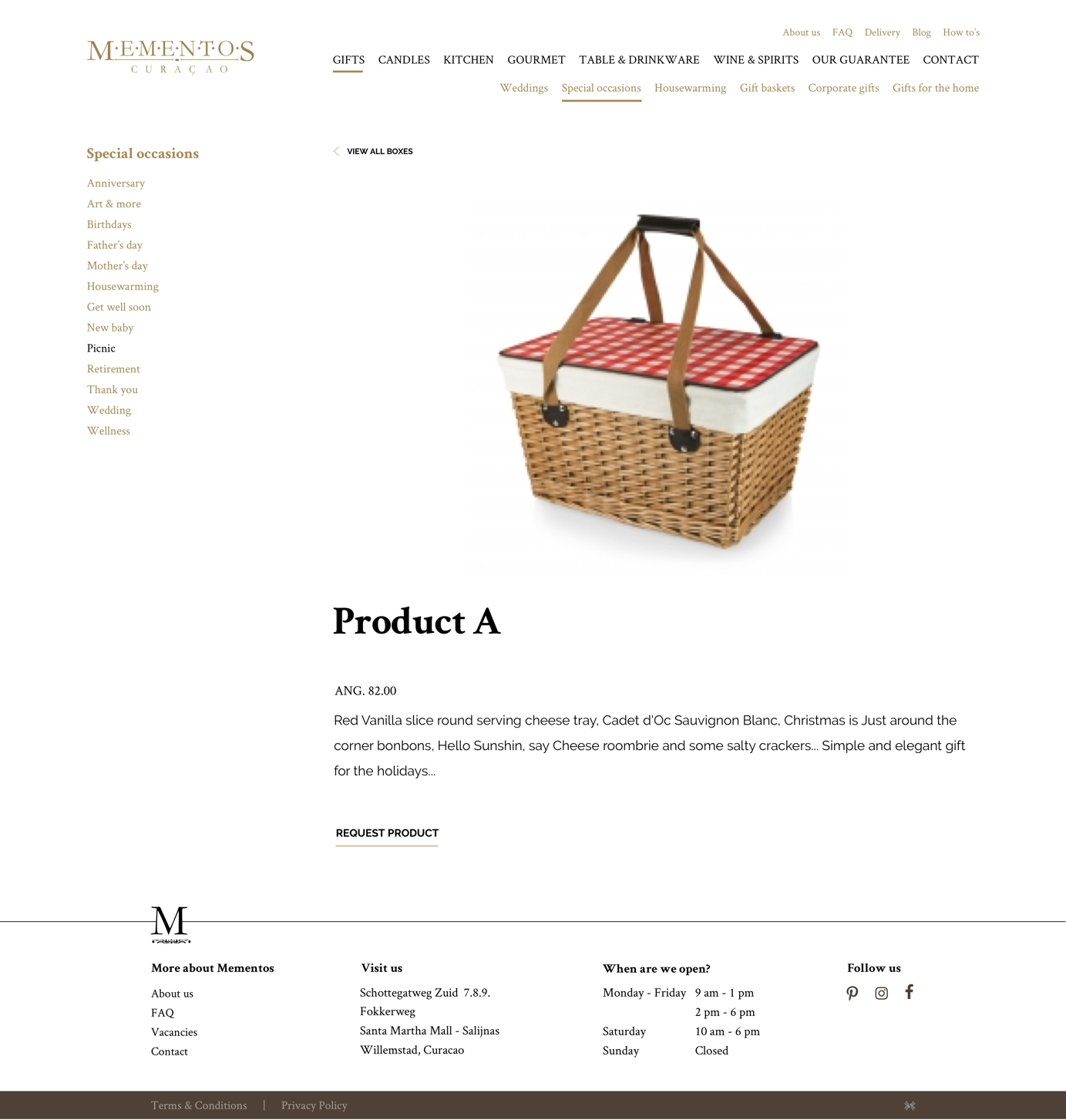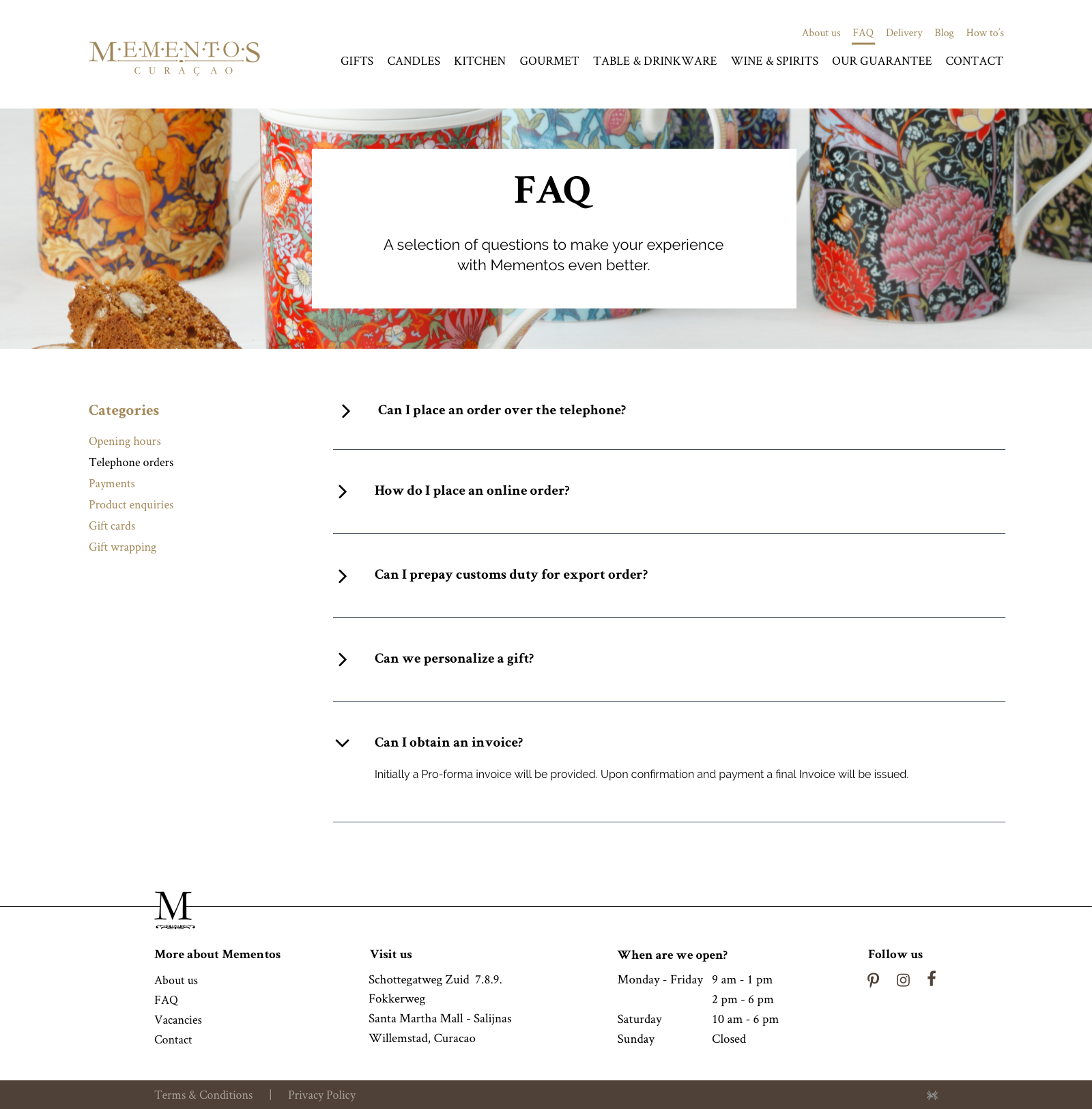 During my internship at SPIN Internet Media (Curacao) I've made the design for the website of Mementos. Mementos is a gift shop where quality and taste are paramount. From exclusive gift baskets to wine packages, Mementos has the perfect gift for every occasion. 
I carried out the design for this project fully independently. Although I did receive continuous feedback from my internship supervisor. 
Before I start designing, I always find it important to determine what kind of vibe the website should have. In addition, the client had also indicated which goals the website should achieve. 
The following goals were mentioned: 
- Get more inbound leads 
- Quote requests 
- Increase brand awareness 
- Educate our audience 
- Encourage sales 
- Collect email addresses and build a list 
- Encourage onsite or social media interaction
In addition to the above goals, the client also came up with a number of sample websites that inspired her. I've checked those websites and tried to notice for myself what they've had in common. What struck me is that all of the sites used a lot of white spaces and warm, neutral colors. With this in mind I started the design process.
I wanted to come up with something completely different for this website than most of the websites from SPIN Internet Media. I especially did not want to use a header image or a slider on the homepage. That was something I knew for sure.The website Pinterest has been an enormous source of inspiration for this design. I was looking for a way to reflect the busy, yet cozy atmosphere that the gifts entail. That's how I came to the little block game on the homepage.
I have based the colors on the example websites the client came up with. A lot of warm, neutral tones.

The client had indicated several times that she loves quotes and that she would really love to see that on her website, hence the relatively large quote at the bottom of every page.
In a footer I always find it important that the characteristic of the brand or store is visible. That's why I removed the M from the logo and incorporated it in the footer. 
The customer was very satisfied with the website and this gave me a good feeling. This was one of the most educational projects during my internship. In addition, this is also the project that I am most proud of.