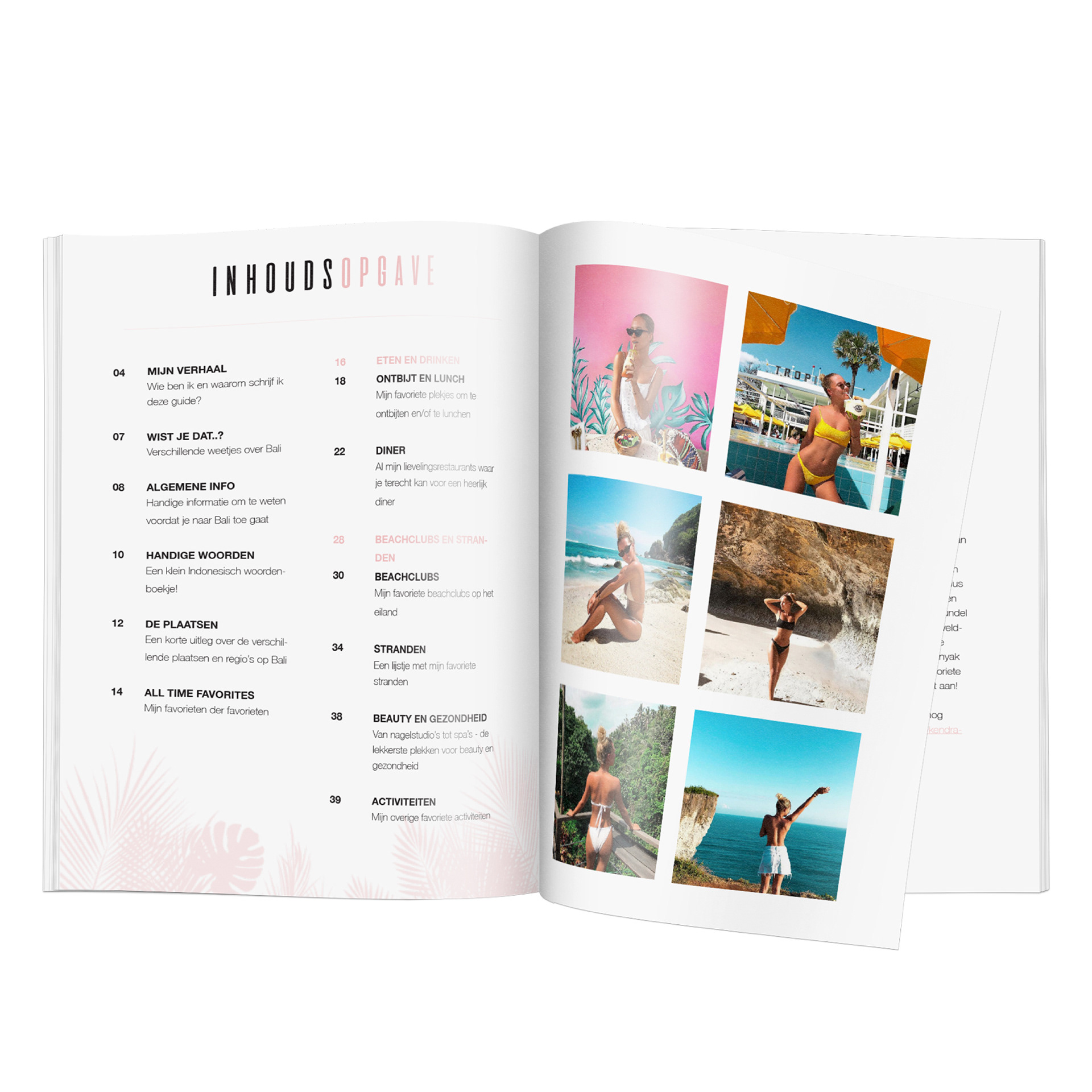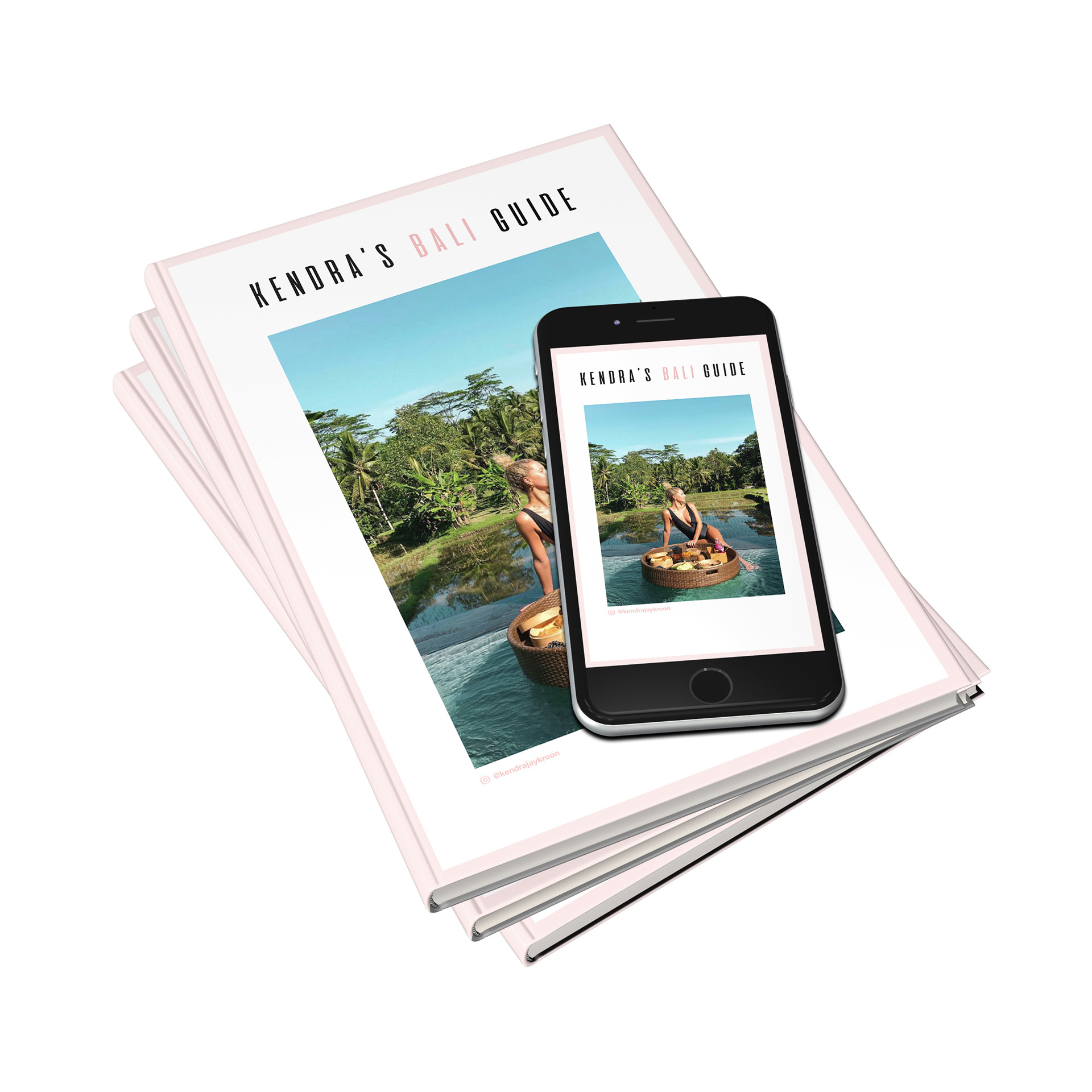 After I graduated in February 2019, I decided that I wanted to go abroad for a longer period. Since I have been coming to Bali every year for already 16 years, the choice was quickly made and I went straight to Bali for 3 months. During my stay there I noticed that I was flooded daily with questions about the island and whether I have any tips or recommendations.
 I decided to merge all the favorite places and tips I have gathered in recent years into my own Bali guide. All written and designed by me. 
This was a huge success and the guide is now even available as an E-book on Bol.com. I still keep on receiving daily messages from people who have bought my guide and have benefited enormously during their vacation on Bali! This makes so very proud and happy!