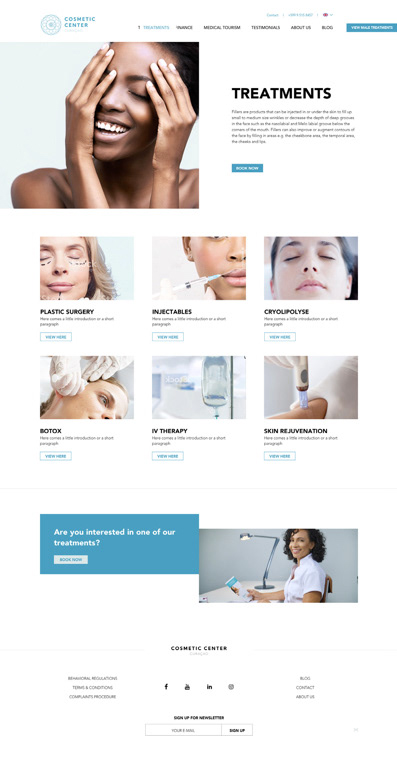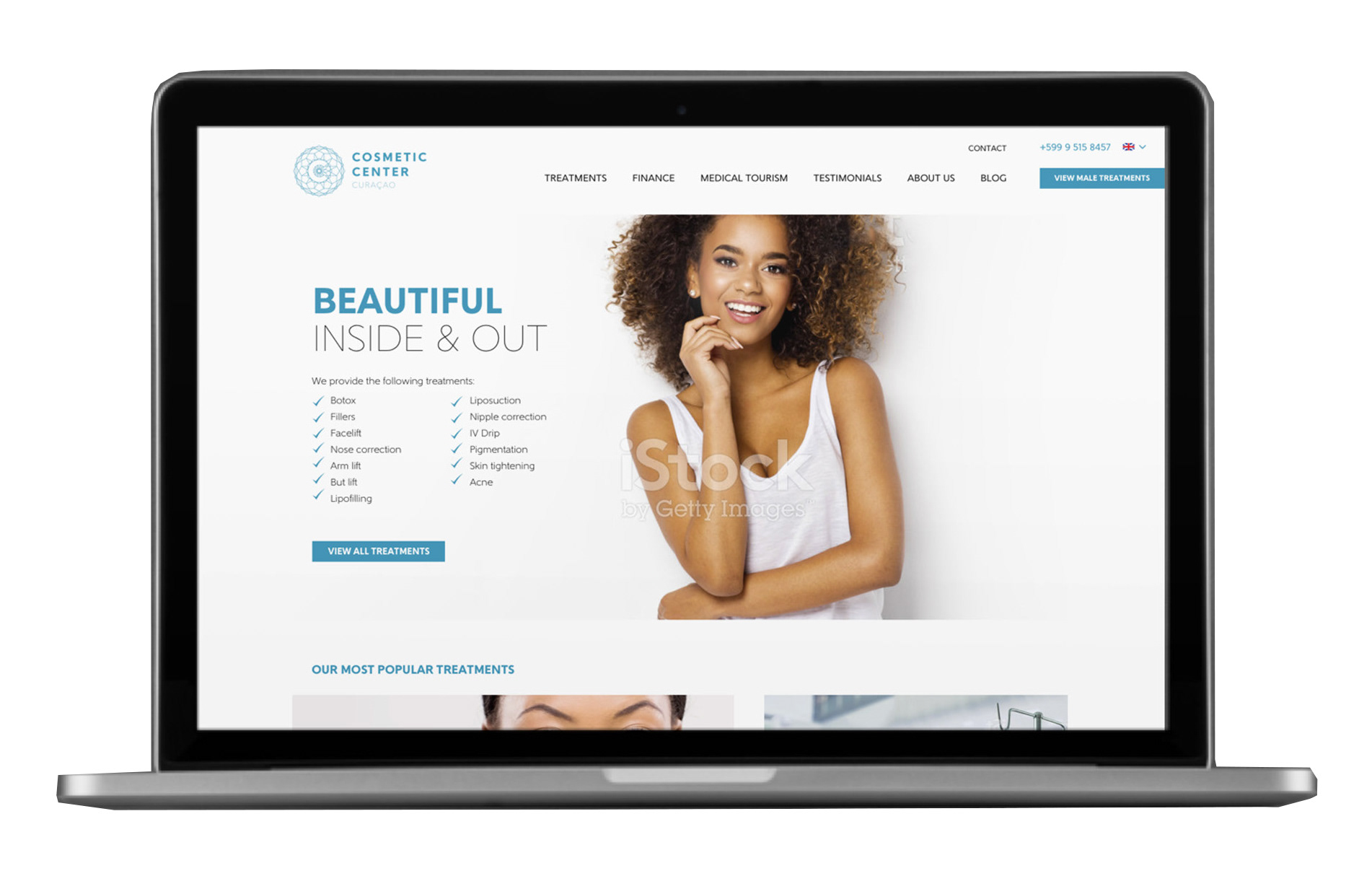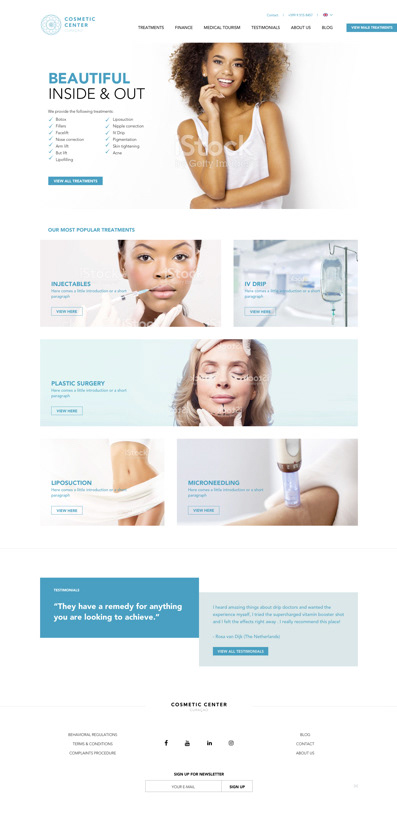 Cosmetic Center Curacao is a cosmetic clinic for which I was allowed to design the new website during my internship at SPIN Internet Media. 
I carried out the design for this project fully independently. Although I did receive continuous feedback from my internship supervisor.
Before I start designing, I always find it important to determine what kind of vibe the website should have. In addition, the client had also indicated which goals the website should achieve. 
The following goals were mentioned: 
- Increase brand awareness
- Educate our audience
- Encourage sales
- Collect email addresses and build a list
In addition to the above goals, the client also came up with a number of sample websites that inspired her. I've checked those websites and tried to notice for myself what they've had in common.

What struck me is that both sites work a lot with the color white and use fresh accent colors. With that in mind, I started designing.
The owner of CCC is a photographer herself, so it was very important to use good images. Because I was already certain that I was going to use a lot of whitespace, I decided to first focus on looking for the perfect images that represent the atmosphere well.
The color white stands for clean, pure and elegance. Blue stands for freshness and purity. This seemed the perfect combination to me.
I wanted the various treatments on the homepage to be well-organized, yet with something playful by using different formats within a grid.
I brought this back into the "Testimonials"-block on the homepage. On the other hand, I tried to keep the footer very calm and tight again. However, the layout of the footer is different from normal. I find the footer itself very beautiful.
The images on the internal pages also remain enormously important. The images really convey the atmosphere. I have edited all images in terms of color and glow so that they would fit within the blue theme. The customer was very happy and satisfied with the website and the images. "She absolutely loved it!"